Tom Gilliam
---
PURCHASE TOM'S PHOTOGRAPHY PRINTS AT HIS NEW WEBSTORE: tomgilliamphoto.square.site
Tom Gilliam was born in Dayton, grew up in the neighboring suburb of Beavercreek and has been living in the City of Dayton since 2003. He graduated from Beavercreek High School and Greene County Career Center in 1996 with a Computer Information Systems career passport. Gilliam has been an IT professional for 22 years.
In late 2011, he created a personal Instagram account and developed a love of photography as a result. Gilliam created the @daytongram Instagram account in July of 2013 to showcase the Dayton area and influence people to be excited about the city through his photos. He has been doing professional photography work for 4 years.
In 2016, Gilliam started doing freelance work for Dayton.com, part of Cox Media Group (parent company of the Dayton Daily News) and created a series in which he photographs/writes about the past, present and future of historic buildings in the Dayton area, Dayton.com's The Buildings of Dayton. Gilliam has drawn inspiration from many photographers including Dave Schmidt (founder of @cincygram on Instagram) who influenced him to create @daytongram, William Preston Mayfield, Marvin Christian, Andy Snow, Bill Woody and Robert Tobin.
Working with the Dayton Visual Arts Center, auto dealer Jim Evans commissioned Tom in the Summer of 2017 to create a series of iconic Dayton-centric images for his new showroom, Infiniti of Dayton. After the images were selected, Tom collaborated with the graphic design team at Catapult Creative to digitally abstract creating the final works of art throughout the showroom.
---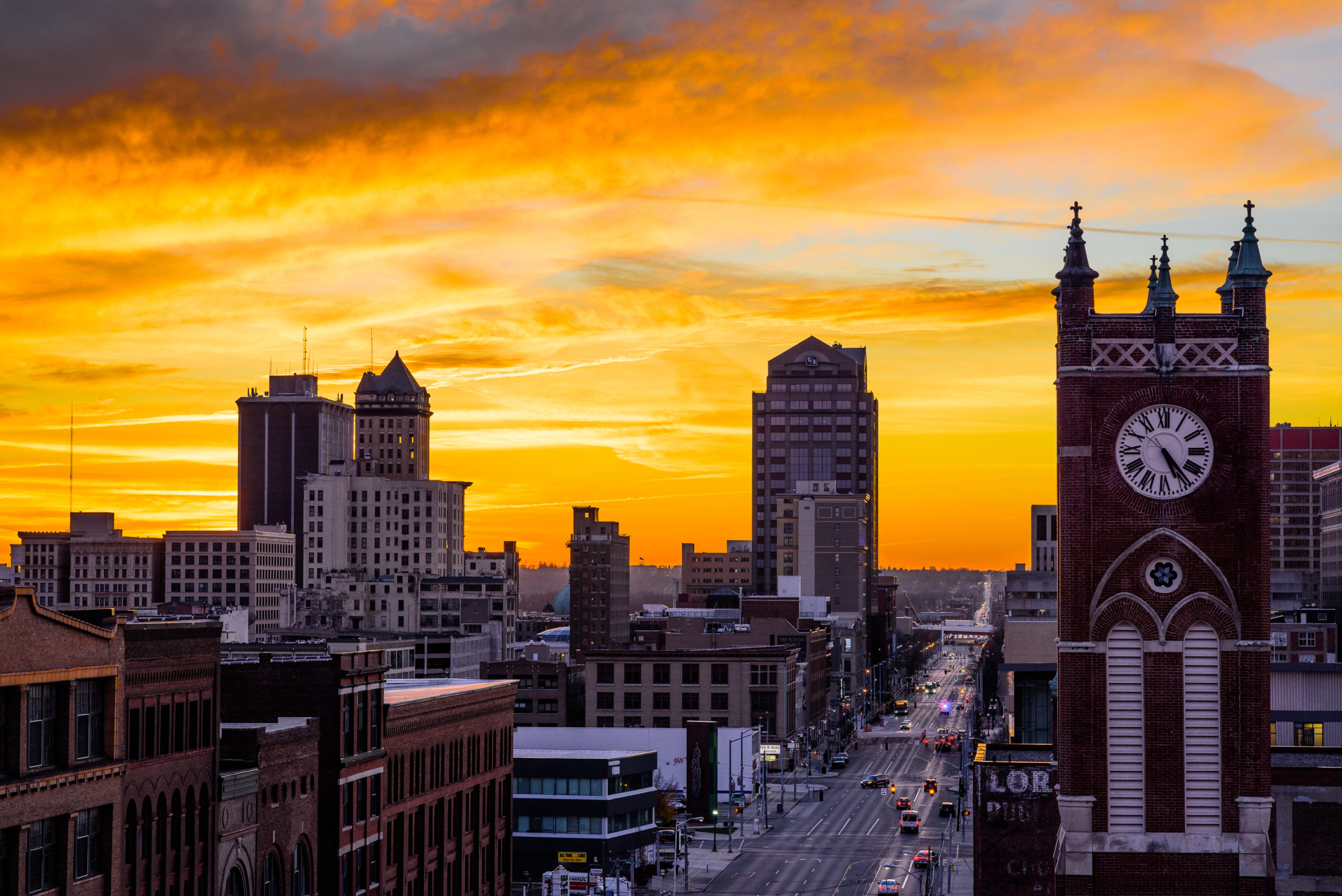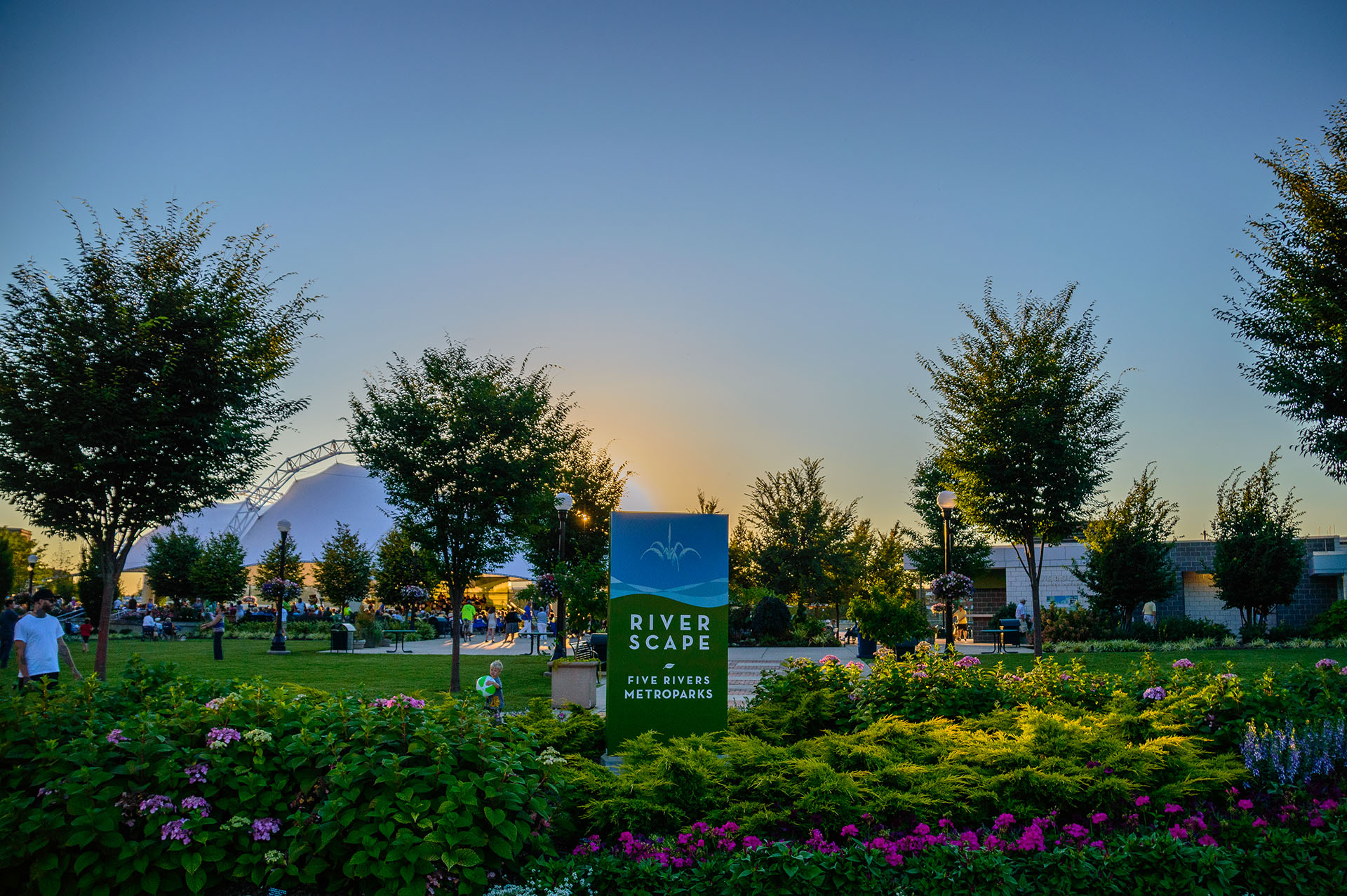 Specialities
---
Architectural
Commercial
Construction Progress Documentation
Events
Media Company Freelance
Stock Photo Licensing
Real Estate Listings
Testimonials
"Tom Gilliam is the ultimate professional. For more than three years, he has been the primary events photographer for Dayton.com, shooting all manner of events from galas and fundraisers to food truck rallies and some of the region's wildest parties. No matter what the environment, he makes it work. If you've ever seen his photography, you know how amazing it is. But beyond the work, what has truly cemented our relationship with Tom is his attention to detail, his thorough communication, and his ability to receive and implement feedback. From start to finish, working with him is true collaboration. I'd recommend Tom for any photography needs, regardless of the setting. He's fantastic to work with." - Ashley Bethard, Deputy Digital Director of Cox Media Group Ohio; Founding Editor of Dayton.com
"I've worked with Tom on a variety of projects in a wide range of circumstances. From contracting him to do commercial work for my agency, to personal + community projects that needed high quality photography. He is exceptional to work with and needs very little direction when it comes to his work. I would absolutely recommend Tom for anyone looking for an A list photog." - Matthew Sliver, Principal, Catapult Creative
"Tom Gilliam is passionate about his work. He's professional, dedicated, and knowledgeable about architecture and photography -- and he truly loves the Dayton region. From the first time I saw his work, I found it to be authentic and approachable. Tom's work shines because of its honesty. Having worked with him on Buildings of Dayton Series, his eye for building design, the spaces and light, colors and details, come through on the images in a way that makes viewers feel like we are there." – Amy Walbridge, City of Dayton Planner
"Tom is professional, and willing to go above and beyond expectations to produce excellent results." - Tony Kroeger, City of Dayton Planner